Embrace the Final Days of Summer with Preppy Fashion and Last-Minute Vacations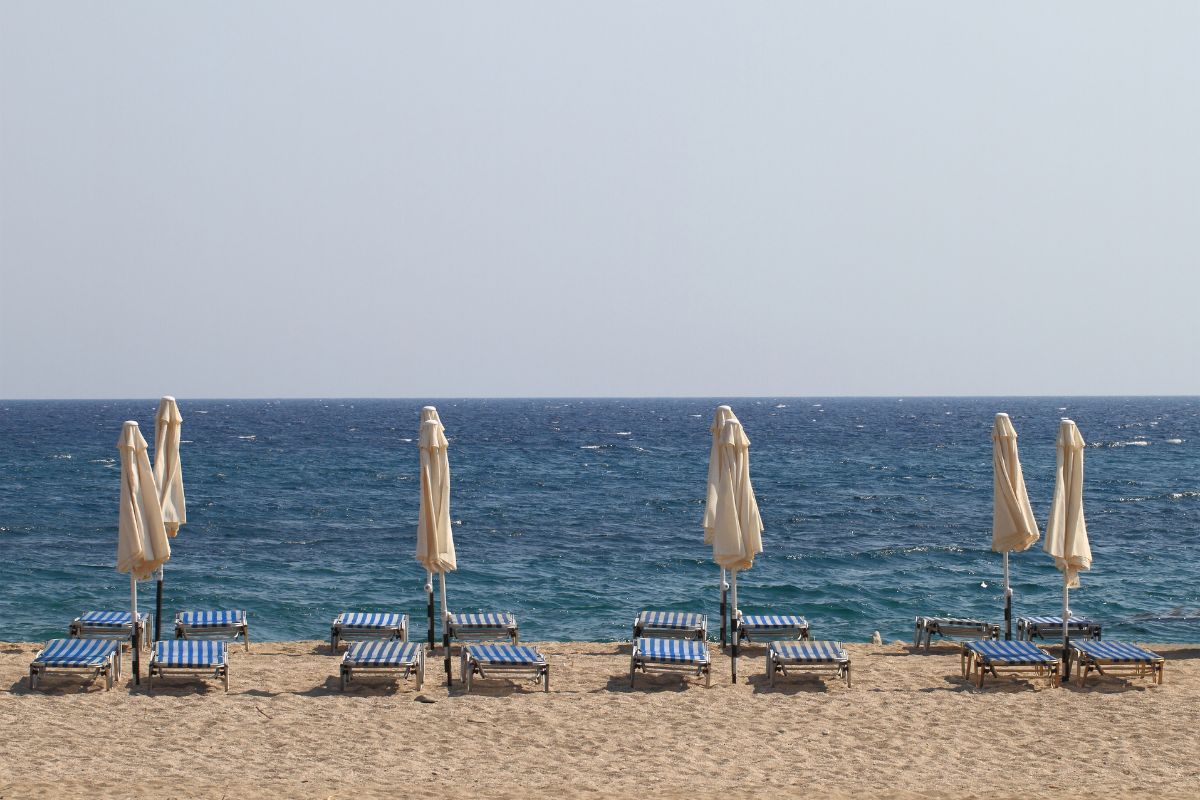 As the sun begins to set on the warm and sunny days of summer, it's time to savor the last moments of this delightful season. For preppy fashion enthusiasts, summer is not just a season; it's a way of life. The classic and timeless style of preppy clothing perfectly complements the laid-back vibes of summer, making it the ideal choice for those looking to end the season on a stylish note. And what better way to bid farewell to summer than with a spontaneous last-minute vacation, where adventure and relaxation come together for an unforgettable experience? In this blog post, we explore the beauty of preppy clothing, the essence of the end of summer, and the allure of last-minute vacations.

Preppy fashion, characterized by clean lines, vibrant colors, and iconic patterns, has been a go-to style for summer enthusiasts for decades. As the days grow shorter, seize the opportunity to flaunt your preppy wardrobe one last time. Embrace the classic polo shirts, crisp oxford button-downs, and nautical-themed accessories that are synonymous with preppy attire. Don't forget to incorporate bright hues and pastel shades that evoke the carefree spirit of summer, and pair them with comfortable boat shoes or chic espadrilles for a touch of coastal charm.

While summer may be winding down, there's still time to transition your preppy outfits into early autumn seamlessly. Swap your lightweight shorts for stylish chinos or cropped pants to keep the essence of summer alive while embracing the cooler evenings. Layer your favorite polo with a lightweight cardigan or a classic navy blazer for a sophisticated look that adapts to fluctuating temperatures. Accessorize with a timeless straw hat or a versatile scarf for those sunny days that linger into the season of fall.

The end of summer is the perfect time for a spontaneous getaway—a chance to make unforgettable memories before the routine of daily life takes over. Whether it's a relaxing beach vacation, a mountain retreat, or an exploration of a vibrant city, last-minute vacations offer a sense of adventure and freedom. Embrace the thrill of spontaneity, and let your preppy style shine while you explore new destinations, visit picturesque beaches, or indulge in delicious local cuisine.

For your last-minute adventure, remember to pack your preppy essentials. Bring along versatile pieces like a classic white dress, a lightweight linen shirt, and a timeless striped swimsuit for beach days. Don't forget to include a roomy tote bag to carry your essentials, and a comfortable pair of sneakers for exploring the city streets or hiking trails.


As summer draws to a close, celebrate the preppy spirit that embodies the carefree and elegant essence of the season. With its timeless appeal, preppy fashion offers the perfect attire for bidding adieu to summer in style. Embrace the opportunity for a last-minute vacation—a chance to relish the final days of warmth and sunshine. So, pack your preppy wardrobe and embark on an adventure that will create lasting memories and carry the spirit of summer with you wherever you go. Whether you're unwinding on a sandy shore or exploring a new city, embrace the joy of the season and the allure of preppy clothing and last-minute getaways. Happy end-of-summer and safe travels!