Top Holiday Gifts for the Preppy Mom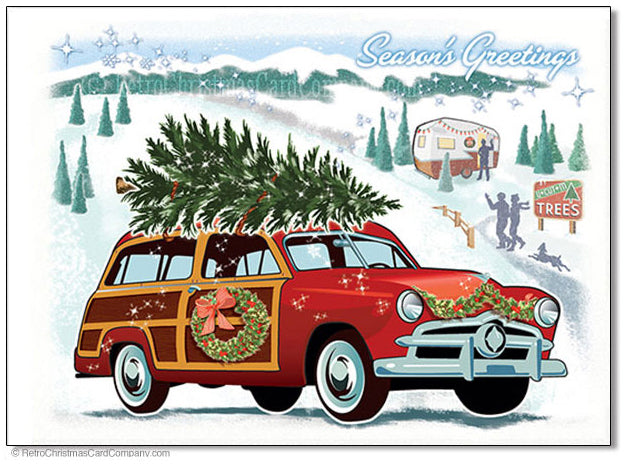 Like Country Club Prep's Facebook Page for More Awesome Content!
As Christmas season quickly approaches, it's time to start thinking about how to show the number one woman in your life how much you care - and we aren't just talking about the gorgeous girl you keep bumping into on the eighth hole.
No sir, we're talking about your day one lady. The one who brought you into this world, the one who dressed you in the finest Tommy Hilfiger Kids clothes, the one who taught you which fork to use for salads - your mom!

Moms always get overlooked, especially at Christmas. She gives the best gifts and knows just what to put under the Christmas tree to make you smile December 25th, and it means the world to her when you put thought into her presents every year. With all she's done (and will continue to do, whether you want her to or not) for you wild hooligans - believe me, you're great now, but you're great because of her blood, sweat, and tears - she just might be the most important person to remember this Christmas.


That being said, she can be a difficult woman to shop for. Putting her kids needs first means she isn't always great at telling us what she wants - it's not her fault she's always so giving! That's where we come in. We've got gifts so good, other moms will slap their kids knowing all they got was a face mask and a bath robe.
It's important to note that the key to buying Christmas gifts is... outdoing your siblings. You can't expect to put them to shame on Christmas morning if you only pick one or two of these items! That's why we've included a variety of items that, when bundled correctly, would make a fantastic set of presents for mother dearest. Keep reading for a guide to shopping for the preppy mom this Christmas.

FOR THE LOW KEY MOM

Gorjana jewelry is gorgeous for many reasons. It's made with longevity in mind, created to be both timeless and modern. Some people might confuse their pieces as plain and understated, but those people couldn't be more wrong. Never confuse simplicity for boring, ladies and gents. Jewelry made by Gorjana is versatile, easy to layer, and absolutely beautiful. For the mom who goes for the effortless "what, this outfit? Oh, I just threw it together" look, these pieces are the way to go.
Perfect for the mom with the travel bug. Compass Coin Necklace by Gorjana, $60.
No one said low key meant drab. Balboa Shimmer Interlocking Studs by Gorjana, $50.
Dainty is the new decadent. Power Gemstone Cord "Balance" Bracelet with Labradorite by Gorjana, $28.
FOR THE CLASSIC MOM

Prep surpasses gender, and your mom is a perfect example of such a statement. Quality is quality, whether it was made for women or men. Our friends at Kiel James Patrick and Smathers & Branson make these proclamations truer than ever. Exceptionally made prep-wear is not only timeless, but also comes in his and hers. These accessories look good on you, but your mom makes them look like they were made for her.

It might be December, but we firmly believe nautical is a year-round style. Cape Knot Hitch Triton Knot Bracelet by Kiel James Patrick, $38.
Leather is always a winner, especially when it's good looking AND durable. Newport Adventurer by Kiel James Patrick, $198.
A classic style with dainty feminine flair. Rose Needlepoint Bracelet by Smathers & Branson, $49.
FOR THE MARY POPPINS MOM

If this is your mom, you know exactly what we mean. Whether it's a bandaid, scuba goggles, or a spare laptop charger, mom always has what you need in that mysterious purse of hers. She never let you go in it as a kid - not because of the flask she was hiding in it, but because if you ventured deep within, you might fall inside and never return... bet you're extra thankful for the precautions now, huh? These tote bags from Res Ipsa and your very favorite brand, Country Club Prep, are sure to do the trick. Her old bag is getting sort of worn out, what with all the excavations searching for the friggin center of the earth in its pockets, so treat her to a new catch-all this year.

Mom's cool, mom's hip, mom has a bit of a funky side.
Kilim Tote Bag in Galaxy Black by Res Ipsa, $295.

You just can't beat a classic pattern, and there's no reason for mom's bag to be left out. Longshanks Tote Bag in Pink Seersucker by Country Club Prep, $50.

A bag like this has seen things... things you wouldn't even understand... but you know who would? Your mom. Kilim Tote Bag in Diamond Crimson by Res Ipsa, $295.

FOR THE MOM WHO HAS EVERYTHING

Moms are hard enough to shop for as is, but then they throw the classic line at you - "you don't have to get me anything, I have everything I could ever need!". Who does she think she is, making you have to play a gift guessing game?! Don't sweat it, we've curated a few things we know she could use. Your sure to stump her no matter which gift you pick, be it the Christmas themed needlepoint coaster set by Smathers & Branson, a metallic stemless Corkcicle champagne flute, or the Part-Tea Started can holder by Lily Grace. We get that all of these are beverage-related, but let's face it, after raising you, mom deserves to be beverage-related. 
Deck the bar with Christmas coasters, fa-la-la-la-la-la-la-la-la. Ho Ho Ho Needlepoint Coaster Set by Smathers & Branson, $75.
When the champagne starts flowing, that glass starts feeling like it's not such a smart idea. Keep mom safe - only YOU can prevent broken champagne flutes. Metallic Stemless Champagne Flute in Rose by Corkcicle, $19.95.
No one likes shaking a moist hand, and your mom shouldn't be subjected to that embarrassment. Par-tea Started Can Holder by Lily Grace, $7.
We hope this eased the holiday stress a bit. Be sure to post pictures of mom with her new goodies and tag us on Instagram, Twitter, and the social media dominated by moms, Facebook. We love seeing who's repping CCP!

If you liked this blog (don't lie, Santa's watching), like, comment and share to let us know!
|
Posted on November 12 2019